Are we the only backpackers here? Backpacking on Antigua and St. Kitts
Recently I had the opportunity to spend over two weeks in the beautiful Caribbean on Antigua, St. Kitts and Nevis. It quickly turned out that my boyfriend and I were probably the only backpackers. How we noticed that and why we still find the islands worth visiting, you can read in this post.
---
Recently, I was on a business trip to St. Kitts and Nevis because a conference was being held there. So I thought it would be nice to extend the trip because the way from Germany to St. Kitts and Nevis is not exactly short 😉 You always hear about the dreamlike Caribbean, especially from holidaymakers who took a cruise there. One sees pictures of azure dream beaches and paradise on earth. What does this paradise actually look like? Are the beaches really that beautiful? I just wanted to experience it with my own eyes. When the five days of the conference were over, the real journey started for me. But already in the run-up, some things seemed a bit strange to me.
No hostels?
While searching for accommodation, I searched in vain for a hostel – neither on Antigua and Barbuda nor on St. Kitts and Nevis could I find any. Instead, I was offered an abundance of expensive resorts with pools, gyms and so on. Of course, there were also all-inclusive offers where you don't have to leave the hotel/resort anymore. Two weeks in the same resort? No thanks! My boyfriend and I wanted to explore the islands, hike and maybe find one or the other hidden place. Two weeks in the same resort sounded terribly boring for us, we could have stayed at home right away. Therefore we booked simple hotels, one in Antigua and one in St. Kitts, which served as a base for our explorations.
Two types of tourists
The fact that there were no hostels was no problem for me. When we travel together, we often book a double room. In some places, this is even cheaper than two dorm beds. The refrigerators and kettles in our rooms were also very helpful. Immediately after moving into my room, I always enjoy exploring the surroundings. In Antigua we were right next to the cruise port, on St. Kitts the Guest House was in a residential area. On both islands there were two types of tourists: 1) Americans who had traveled by plane, their accommodation was a resort and many had a rental car and 2) day tourists from a cruise ship. They were from different countries and hardly ever stayed longer than one day. Accordingly, the ports of the island were designed for the day tourists and full of shops that sell cheap souvenirs, but also expensive jewelry stores. I could hardly walk two meters without being offered a tour, a taxi or some souvenir. Fortunately, if one rejects thankfully, the sellers are not as stubborn as in some other countries that I already visited.
On the islands
On the islands, there are minibusses that depart from certain terminals or that can be stopped similar to taxis. Depending on the distance, the trips cost 1-3€ per person and there is always cheerful music on the buses. However, we were the only non-residents. Also on foot, it's easy to cover distances, although I think that not even the locals do that. My boyfriend and I put together some tours to beaches, the rainforest and viewpoints that could be reached either on foot or by bus. Funnily enough, we were really the only non-natives on many of our hikes. These also led us away from the tourist areas, through residential areas and past deserted beaches. Not infrequently we were asked by locals where we came from.
Garbage away from the tourist areas
Away from the tourist areas, one quickly recognizes that the islands have a huge garbage problem. Beaches with abandoned hotel ruins are full of garbage, probably the garbage is washed up by the sea, but nobody feels responsible for cleaning it. In the residential areas, it is not better, partly the sewage system is full of plastic garbage and some beaches show how small plastic parts are a firm component of the there "ecosystem". Of course, this is not part of the Caribbean dream and nobody wants to see it. But this does not mean that it is not a big problem. We backpackers, in particular, should set a good example and produce as little (plastic) garbage as possible, preferably none at all.
Beaches and the rainforest
Of course, the islands have many really beautiful spots. I personally really liked the rainforest on St. Kitts and some of the beaches on Antigua. Hm, probably I should dedicate an article to both of them (if you are interested, please write it in the comments). The beaches on Antigua had this azure blue water, but I found the recommended beaches like Dickenson Bay very crowded and would recommend visiting a less crowded and above all resort-free beach. The beach near Fort James is very suitable for this, you just have to pack some food.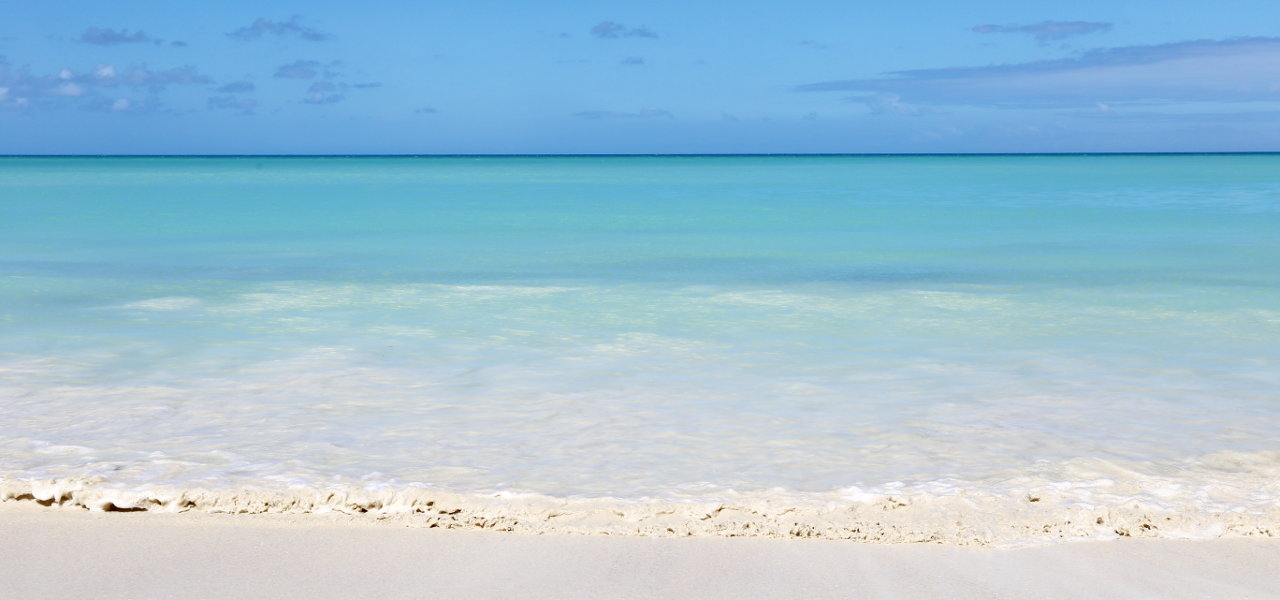 A real highlight for me was the rainforest on St. Kitts. Near an old sugar factory, which also produced Rum, there is a national park where you can go hiking yourself. But there are many groups with guides on the way and there is a ziplining route. But those who dare to use GPS can explore the rainforest at their own speed. Whereby I would recommend a guide to everyone who is interested in the vegetation. Again it turned out that "nobody" but we took the bus to the National Park and all were part of a tour.
Conclusion
Antigua and Barbuda areas like St. Kitts and Nevis full of beautiful places with great forests and beautiful beaches. But don't be blinded by the pictures. The islands are very commercial and are rather "made" for the cliché tourist. Off the tourist paths, the garbage problem of the islands becomes visible and actually, every tourist and traveler should actively try to do something about it. Backpacking is possible on the islands, even if the information is rather sparse and there are almost no backpackers on the islands. But to be honest, do you really want to spend a day on a plane to fly from Europe to the Caribbean just to explore beaches that are quite similar to some even in Europe? Neither the expensive flight nor the environmental damage associated with it is worthwhile for these islands and if I had not been there because of the conference, I would never fly from Europe to the Caribbean for 2 weeks. If I were in the vicinity anyway – for example as part of touring America – then it would be different, so I recommend the Caribbean as part of a longer trip or to travelers who want to stay there for a really long time.
Don't Panic!